Our maint active projects
GaTe – Since 2003 we have been organizing regular meetings, few days' experiential events, sports, cultural, or social events for young gays during their coming-out period. By organizing debates at secondary schools, we are also involved in the development of public education and community life.
Queer Ball – An original, unconventional and informal ball for gays, lesbians, queer people, and their friends.
Studividlo – A friendly association of amateur actors who enjoy acting, have a tendency for theatrical behavior (and are not ashamed to admit it!), and have a good sense of humor and fun.
QueerLab – This project's aim is to provide a space for social and cultural activities outside the heteronormative social framework. Through our ideas, we would like to allow non-heterosexual people present themselves in a representative and respectful manner.

Queer Library – Unique and only one in the Czech Republic, it contains over 500 Czech or English books, dozens of scientific publications, and hundreds of magazines, all concerned with LGBT community in the Czech Republic and around the world.
Mezipatra Queer Film Festival – A festival of films with gay, lesbian, bisexual and transgender topics that we held annually since 2000 in Prague and Brno. Since 2013, we are participating in its preparation with Mezipatra, z.s. as one of the organizers. It is the biggest cultural event of the year in the life of Czech gay and lesbian community.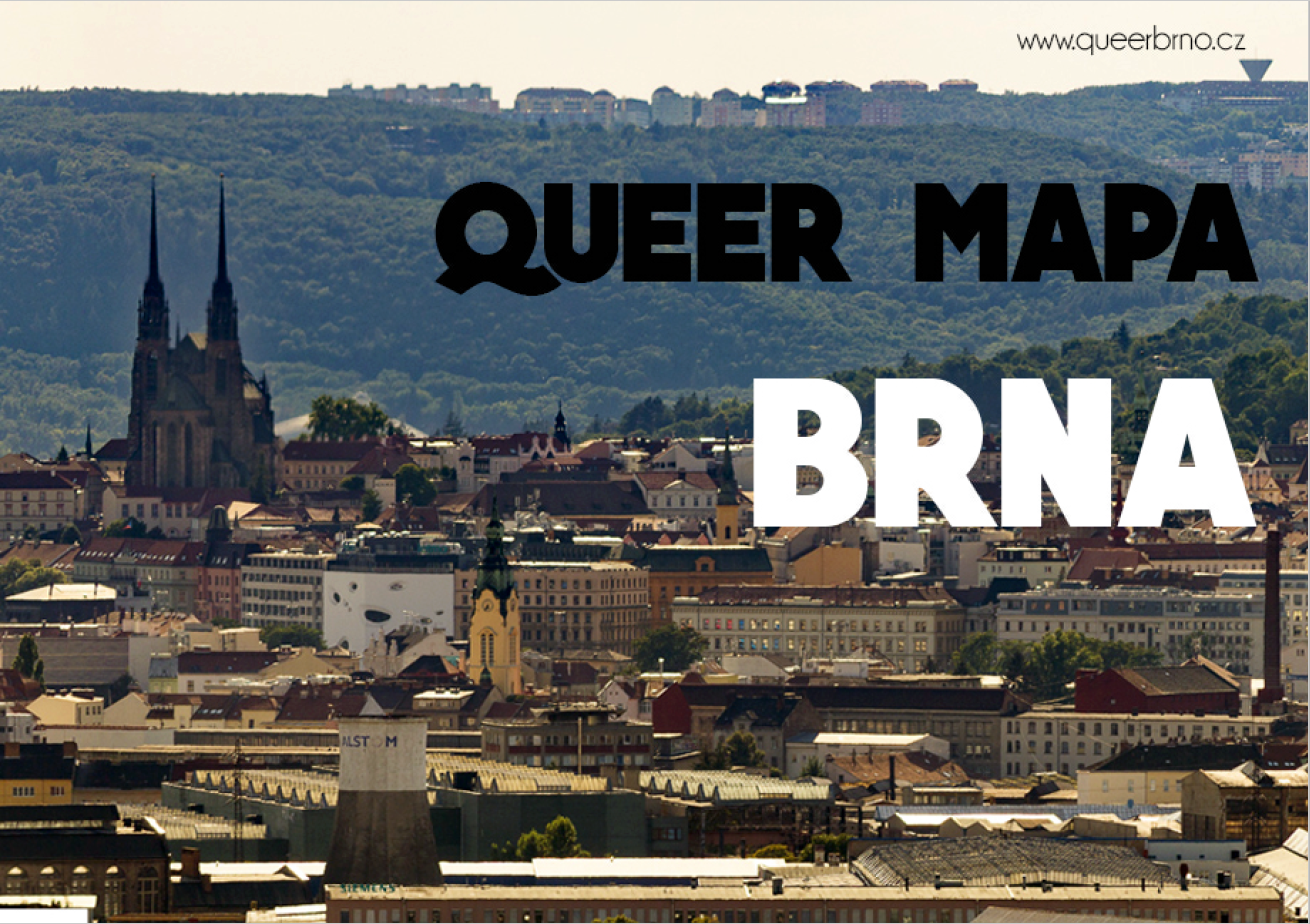 Queer map of Brno (in progress) – A tourist map of downtown Brno and its surroundings marked with points of interest important for people from both within and outside of LGBT community.